Has spending more time at home lately had you reconsidering your space? The quirks you lived with just a few months ago might not be so easy to dismiss when you're stuck with them all day, every day. Here's how to tell if your relationship with your house can recover or if it's time to move on.
You have no appetite for a renovation
Your home might be a good candidate for a makeover, but if the thought of living in a dusty construction zone with contractors coming and going is unbearable to you, then it's time to start over. There's no shame in foregoing renovations for something move-in ready. After all, there will be plenty of eager DIYers happy to make you an offer.
You're not crazy about your neighborhood
You know what they say: location, location, location. We'll put up with a lot for our home to be in a nice spot, close to work and in a good school district. But maybe that spot doesn't work for you anymore. Do schools still matter or are your kids older now? Are you working from home permanently and your commute is no longer a factor? When you're no longer tied to a specific neighborhood, the possibilities are endless.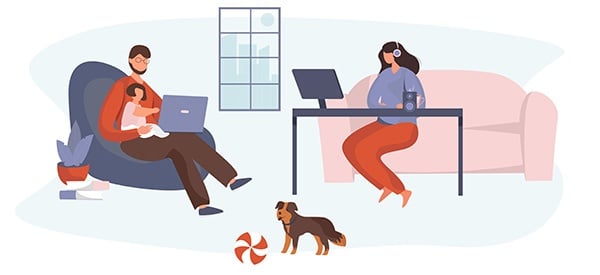 It's just too small
If the quarantine has made your small space feel even more crowded, or you need to make space for a new home office (or two), it might be time to upgrade.
It's too old
We all love a heritage home. The architecture! The charm! The 100-year-old… everything. You may have been ready for the sweat equity when you moved in, but when paired with everyday life, 'this old house' can feel more like 'this new nightmare.'
If the emotional and financial toll of living in a home that is just too much of a project is getting to you, consider shopping for a new one. A new construction home might not give you the same character, but you will get a house that's brand new in every way and a warranty to boot.